w w w . m o o n r o y a l t y . c o m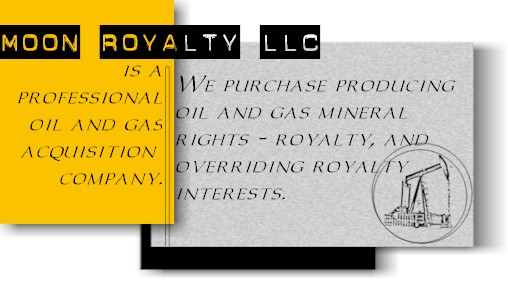 Our professional acquisition team will structure a sale to suit your needs. Whether you are an individual, partnership, company, trust, or bank trust department, our goal is to recognize your priorities.

Moon Royalty provides a commission free, cash market for your oil and gas interests, or we can arrange a contract sale guaranteeing a fixed income stream over a definite period of time. Our staff will prepare all necessary conveyance documents, handle required notifications, and pay associated recording fees to provide a hassle free and cost free transaction.

This company is dedicated to maintaining the highest reputation for fairness, and the ability to structure an equitable trade.